ZR60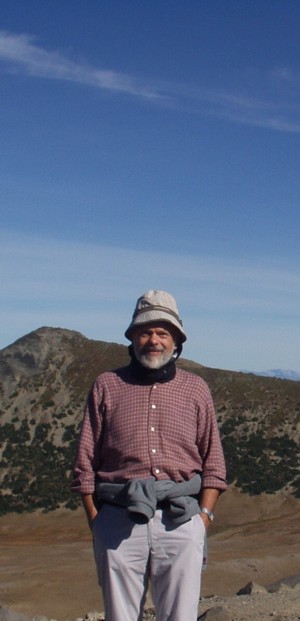 Dates and location
The Hamiltonian Graph Theory Workshop (code-named ZR60) celebrating Zdenek Ryjacek's 60th birthday started on Wednesday, February 6, and ended on Saturday, February 9, 2008. It took place in Pavlov, a village situated about 50 km south of Brno, between the Nove Mlyny dam and the Palava hills (see the map or an online map at supermapy.cz). The address of the hotel is Hotel Pavlov, Klentnicka 174, Pavlov.
The workshop was organized by Roman Cada, Premysl Holub, Tomas Kaiser, Roman Kuzel and Jakub Teska with support from the following institutions:
Department of Mathematics, University of West Bohemia, Pilsen (supported from Research Plan MSM 4977751301 of the Czech Ministry of Education),
Institute for Theoretical Computer Science (supported by Czech Ministry of Education as project 1M0545),
Department of Applied Mathematics, Charles University, Prague,
Union of Czech Mathematicians and Physicists.
Abstracts of the talks
A collection of abstracts is available here. If you would like to add your abstract, or make a correction, please write to Tomas Kaiser (kaisert [at] kma.zcu.cz). Printed versions of the collection may be made if there is demand.
Photos
See here for some photos from the workshop.
Participants
The workshop was attended by the following participants:
Martin Baca
Stephan Brandt
Hajo Broersma
Ralph Faudree
Jiri Fiala
Evelyne Flandrin
Dalibor Froncek
Stano Jendrol
Jan Kratochvil
Roman Nedela
Jaroslav Nesetril
Ingo Schiermeyer
Vladimir Vetchy
...and the Pilsen group, including Zdenek :-)
Programme
The schedule provided enough space for talks as well as for discussions and excursions:
| | | |
| --- | --- | --- |
| Wednesday | lunchtime | workshop begins |
| | afternoon | discussions |
| | evening | opening lecture, party |
| Thursday | morning | talks |
| | afternoon | excursion to Lednice castle |
| | evening | wine tasting at a local cellar |
| Friday | morning | talks |
| | afternoon | excursion to "Devicky" hill |
| | evening | farewell party |
| Saturday | morning | talks |
| | lunchtime | workshop ends |